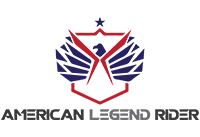 Notice:Please put your tracking number or order number with "#" on the start.
ex: #100088
American Legend Rider is happy to help!
Our estimated shipping times:
Shipping time:
For the USA: 7-15 Business Days
Rest of the world: 7-25 Business Days

Good to know about your order:

We process orders within 48 hours after placing it.
After processing your order we ship out orders within 2 days
Tracking details are normally available 5-6 days after ordering
I didn't receive it:
-In cases, it says delivered but you did not receive your order please contact your postal service.